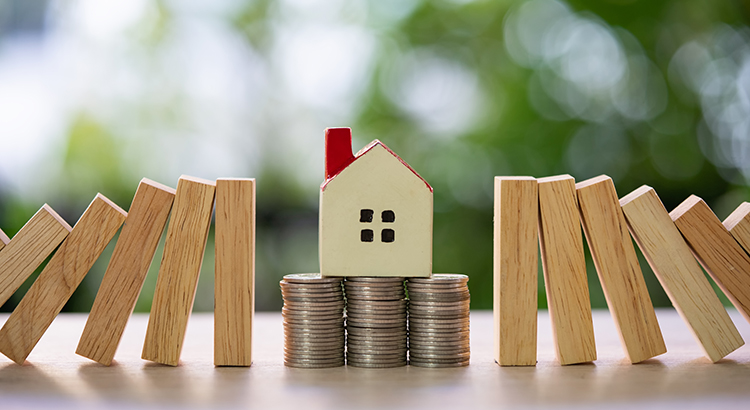 When most of us begin searching for a home, we naturally start by looking at the price. It's important, however, to closely consider what else impacts the purchase. It's not just the price of the house that matters, but the overall cost in the long run. Today, that's largely impacted by low mortgage rates. Low rates are actually making homes more affordable now than at any time since 2016, and here's why.
Today's low rates are off-setting rising home prices because it's less expensive to borrow money. In essence, purchasing a home while mortgage rates are this low may save you significantly over the life of your home loan.
Taking a look at the graph below with data sourced from the National Association of Realtors (NAR), the higher the bars rise, the more affordable homes are. The orange bars represent the period of time when homes were most affordable, but that's also reflective of when the housing bubble burst. At that time, distressed properties, like foreclosures and short sales, dominated the market. That's a drastically different environment than what we have in the housing market now.
The green bar represents today's market. It shows that homes truly are more affordable than they have been in years, and much more so than they were in the normal market that led up to the housing crash. Low mortgage rates are a big differentiator driving this affordability.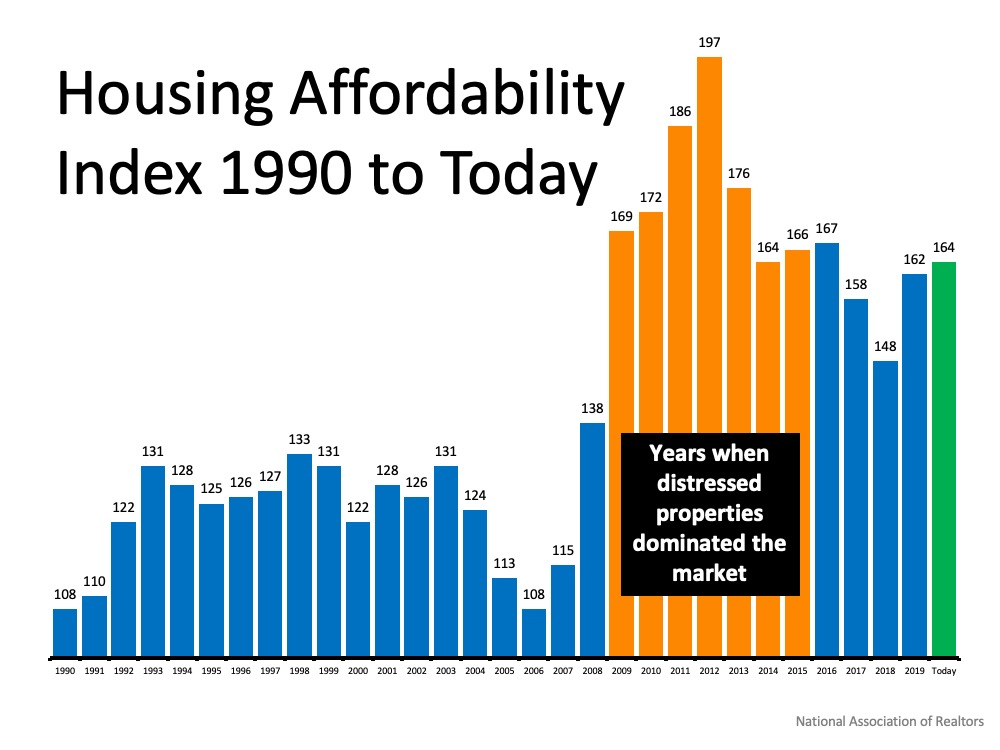 What are the experts saying about affordability?
Experts agree that this unique moment in time is making homes incredibly affordable for buyers.
Lawrence Yun, Chief Economist, NAR:
"Although housing prices have consistently moved higher, when the favorable mortgage rates are factored in, an overall home purchase was more affordable in 2020's second quarter compared to one year ago."
Bill Banfield, EVP of Capital Markets, Quicken Loans:
"No matter what you're looking for, this is a great time to buy since the current low interest rates can stretch your spending power."
"Those shopping for a home can afford 10 percent more home than they could have one year ago while keeping their monthly payment unchanged. This translates into nearly $32,000 more buying power." 
"Homeowners are the clear winners. Low mortgage rates mean the cost of owning is at historically low levels and who gains all the benefits of strong house price appreciation? Homeowners."
Bottom Line
When purchasing a home, it's important to think about the overall cost, not just the price of the house. Homes on your wish list may be more affordable today than you think. Let's connect to discuss how affordability plays a role in our local market, and your long-term home-ownership goals.
Kim and Katie | john greene Realtor | Naperville
630-732-1299 | 773-750-9535 | kimandkatie@johngreenerealtor.com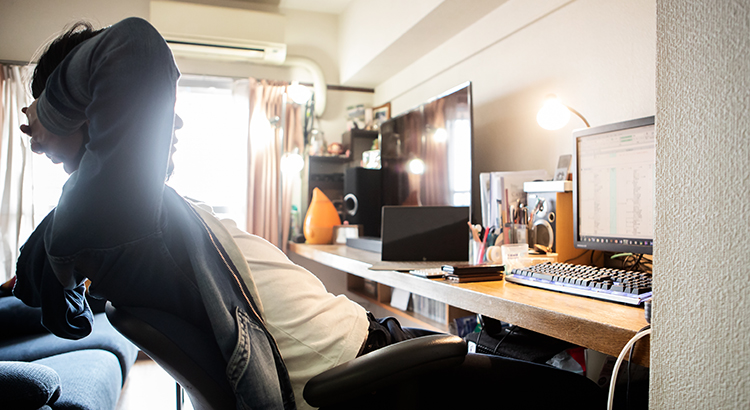 With more companies figuring out how to efficiently and effectively enable their employees to work remotely (and for longer than most of us initially expected), homeowners throughout the country are re-evaluating their needs. Do I still need to live close to my company's office building? Do I need a larger home with more office space? Would making a move to the suburbs make more sense for my family? All of these questions are on the table for many Americans as we ride the wave of the current health crisis and consider evolving home ownership needs.
According to George Ratiu, Senior Economist for realtor.com:
"The ability to work remotely is expanding home shoppers' geographic options and driving their motivation to buy, even if it means a longer commute, at least in the short term…Although it's too early to tell what long-term impact the COVID-era of remote work will have on housing, it's clear that the pandemic is shaping how people live and work under the same roof." 
Working remotely is definitely changing how Americans spend their time at home, and also how they use their available square footage. Homeowners aren't just looking for a room for a home office, either. The desire to have a home gym, an updated kitchen, and more space in general – indoor and outdoor – are all key factors motivating some buyers to change their home search parameters.
A recent realtor.com-HarrisX survey indicates:
"In a June poll of 2,000 potential home shoppers who indicated plans to make a purchase in the next year, 63% of those currently working from home stated their potential purchase was a result of their ability to work remotely, while nearly 40% [of] that number expected to purchase a home within four to six months and 13% said changes related to pandemic fueled their interest in buying a new home.
Clearly, Americans are thinking differently about home ownership today, and through a new lens. The National Association of Home Builders (NAHB) notes:
"New single-family home sales jumped in June, as housing demand was supported by low interest rates, a renewed consumer focus on the importance of housing, and rising demand in lower-density markets like suburbs and exurbs."
Through these challenging times, you may have found your home becoming your office, your children's classroom, your workout facility, and your family's safe haven. This has quickly shifted what home truly means to many American families. More than ever, having a place to focus on professional productivity while many competing priorities (and distractions!) are knocking on your door is challenging homeowners to get creative, use space wisely, and ultimately find a place where all of these essential needs can realistically be met. In many cases, a new home is the best option.
In today's real estate market, making a move while mortgage rates are hovering at historic lows may enable you to purchase more home for your money, just when you and your family need it most.
Bottom Line
If your personal and professional needs have changed and you're ready to accommodate all of your family's competing priorities, let's connect today. Making a move into a larger home may be exactly what you need to set your family up for optimal long-term success.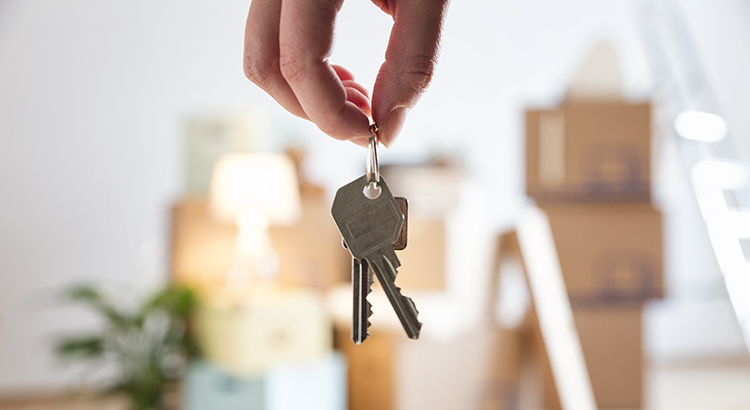 As the health crisis started making its way throughout our country earlier this spring, sellers have been cautious about putting their homes on the market. This hesitation stemmed primarily from fear of the spread of the coronavirus, and understandably so. This abundant caution has greatly impacted the number of homes for sale and slowed the pace of a typically busy spring real estate season. Mark Fleming, Chief Economist at First American notes:
"As more homeowners are reluctant to list their homes for sale amid the pandemic, the supply of homes available to potential home buyers continues to dwindle."
With many states beginning a phased approach to reopening, virtual best practices and health and safety guidelines for the industry are in place to increase the comfort level of buyers and sellers. What we see today, though, is that sellers are still making a very calculated return to the market. In their latest Weekly Housing Trends Report, realtor.com indicates:
"New listings: On the slow path to recovery. Nationwide the size of declines held mostly steady this week, dropping 23 percent over last year, a slight increase over last week but still an improvement over the 30 percent declines in the first half of May."
Although we're starting to inch our way toward more homes for sale throughout the country, the number of homes on the market is still well below the demand from buyers. In the same report, Javier Vivas, Director of Economic Research for realtor.com shares:
"Sellers have yet to come back in full force, limiting the availability of homes for sale. Total active listings are declining from a year ago at a faster rate than observed in previous weeks, and this trend could worsen as buyers regain confidence and come back to the market before sellers."
Lawrence Yun, Chief Economist at the National Association of Realtors (NAR) seems to agree:
"In the coming months, buying activity will rise as states reopen and more consumers feel comfortable about homebuying in the midst of the social distancing measures."
What we can see today is that homebuyers are more confident than the sellers, and they're ready to make up for lost time from the traditional spring market. Summer is gearing up to be the 2020 buying season, so including your house in the mix may be your best opportunity to sell yet. Interest in your house may be higher than you think with so few sellers on the market today. As Vivas says:
"More properties will have to enter the market in June to bring the number of options for buyers back to normal levels for this time of the year, nationwide and in all large markets."
Bottom Line
If you're ready to sell your house this summer, let's connect today. Buyers are interested and they may be looking for a house just like yours.
Kim and Katie | john greene Realtor | 630-732-1299 | 773-750-9535 | kimandkatie@johngreenerealtor.com | Real Estate Brokers Naperville | Zillow Premiere Agents
Posted on June 11, 2020 at 6:14 pm
Kim Lawler-Marino and Katie Minott
|
Category:

Covid-19, Selling
|
Tagged

Buying a home, homebuying, Housing Market, naperville housing, real estate, Real Estate Market, Realtor.com, Selling a home, zillow