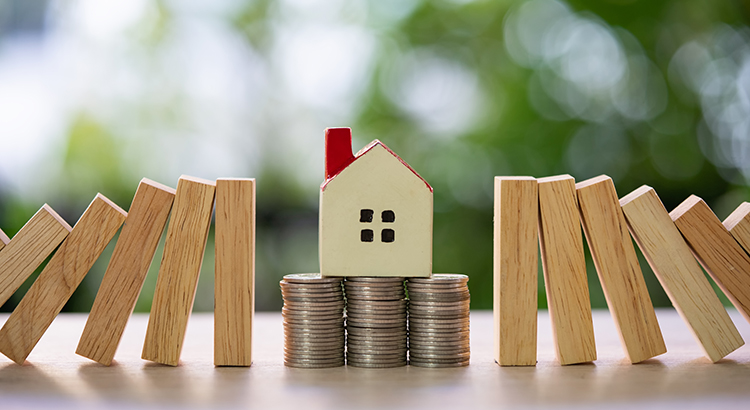 When most of us begin searching for a home, we naturally start by looking at the price. It's important, however, to closely consider what else impacts the purchase. It's not just the price of the house that matters, but the overall cost in the long run. Today, that's largely impacted by low mortgage rates. Low rates are actually making homes more affordable now than at any time since 2016, and here's why.
Today's low rates are off-setting rising home prices because it's less expensive to borrow money. In essence, purchasing a home while mortgage rates are this low may save you significantly over the life of your home loan.
Taking a look at the graph below with data sourced from the National Association of Realtors (NAR), the higher the bars rise, the more affordable homes are. The orange bars represent the period of time when homes were most affordable, but that's also reflective of when the housing bubble burst. At that time, distressed properties, like foreclosures and short sales, dominated the market. That's a drastically different environment than what we have in the housing market now.
The green bar represents today's market. It shows that homes truly are more affordable than they have been in years, and much more so than they were in the normal market that led up to the housing crash. Low mortgage rates are a big differentiator driving this affordability.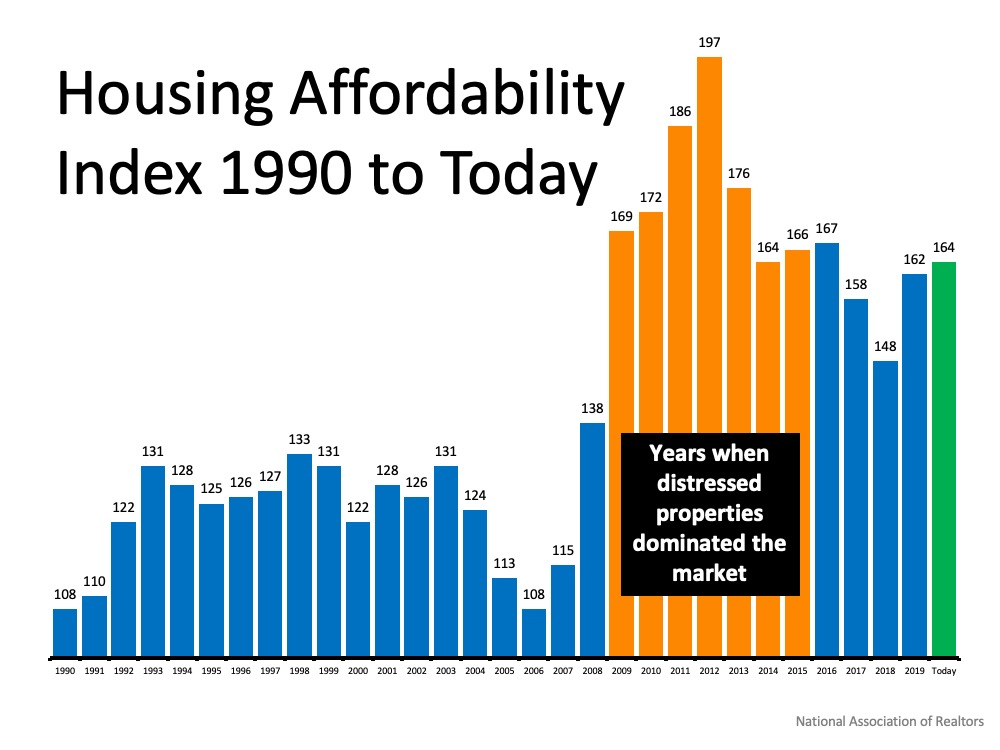 What are the experts saying about affordability?
Experts agree that this unique moment in time is making homes incredibly affordable for buyers.
Lawrence Yun, Chief Economist, NAR:
"Although housing prices have consistently moved higher, when the favorable mortgage rates are factored in, an overall home purchase was more affordable in 2020's second quarter compared to one year ago."
Bill Banfield, EVP of Capital Markets, Quicken Loans:
"No matter what you're looking for, this is a great time to buy since the current low interest rates can stretch your spending power."
"Those shopping for a home can afford 10 percent more home than they could have one year ago while keeping their monthly payment unchanged. This translates into nearly $32,000 more buying power." 
"Homeowners are the clear winners. Low mortgage rates mean the cost of owning is at historically low levels and who gains all the benefits of strong house price appreciation? Homeowners."
Bottom Line
When purchasing a home, it's important to think about the overall cost, not just the price of the house. Homes on your wish list may be more affordable today than you think. Let's connect to discuss how affordability plays a role in our local market, and your long-term home-ownership goals.
Kim and Katie | john greene Realtor | Naperville
630-732-1299 | 773-750-9535 | kimandkatie@johngreenerealtor.com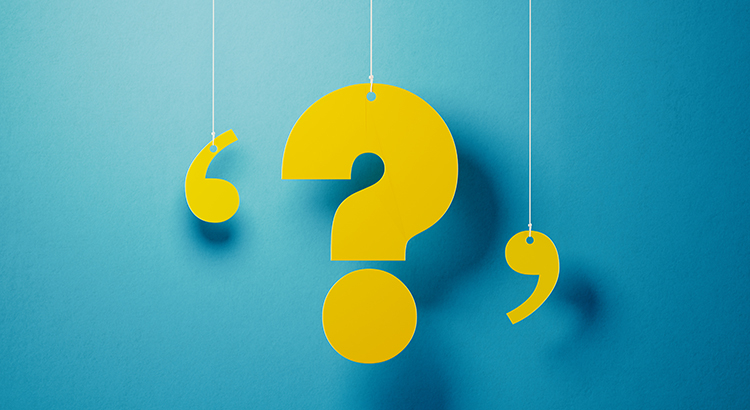 The uncertainty the world faces today due to the COVID-19 pandemic is causing so many things to change. The way we interact, the way we do business, even the way we buy and sell real estate is changing. This is a moment in time that's even sparking some buyers to search for a better deal on a home. Sellers, however, aren't offering a discount these days; they're holding steady on price.
According to the most recent NAR Flash Survey (a survey of real estate agents from across the country), agents were asked the following two questions:
1. "Have any of your sellers recently reduced their price to attract buyers?"
Their answer: 72% said their sellers have not lowered prices to attract buyers during this health crisis. 
2. "Are home buyers expecting lower prices now?"
Their answer: 63% of agents said their buyers were looking for a price reduction of at least 5%.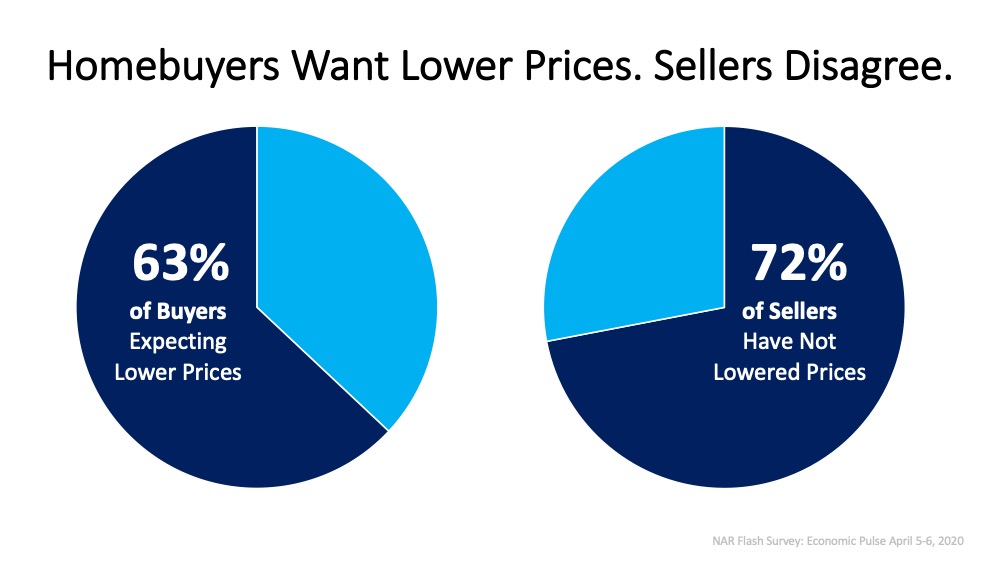 What We Do Know  
In today's market, with everything changing and ongoing questions around when the economy will bounce back, it's interesting to note that some buyers see this time as an opportunity to win big in the housing market. On the other hand, sellers are much more confident that they will not need to reduce their prices in order to sell their homes. Clearly, there are two different perspectives at play.
Bottom Line
If you're a buyer in today's market, you might not see many sellers lowering their prices. If you're a seller and don't want to lower your price, you're not alone. If you have questions on how to price your home, let's connect today to discuss your real estate needs and next steps.
Kim and Katie
630-732-1299 | 773-750-9535
kimandkatie@johngreenerealtor.com
Posted on April 20, 2020 at 1:43 pm
Kim Lawler-Marino and Katie Minott
|
Category:

Buying, Covid-19, Selling
|
Tagged

covid-19, Home buying, Home selling, housing, Housing Market, Naperville, naperville real estate, real estate